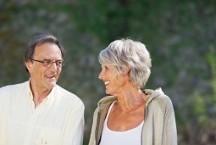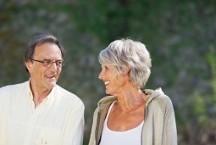 Are All Hearing Centres The Same?
Are you receiving the best care available?
Did you know that if you are on an Australian Government Pension, you may be entitled to free hearing care and subsidised hearing devices? There is some important information you need to know when choosing a hearing service provider and where to go for the best care.
Purchasing a hearing device is not like purchasing an electronic consumer device such as a flat screen TV or a vacuum cleaner. A hearing aid is a medical device (regulated by the Therapeutic Goods Administration) and involves a medical interface and rehabilitative process.
Just recently, a client told me, who is on a Government Pension, was given a rather large quote for a pair of hearing aids. This hearing provider they went too wanted them to pay over $6,000 for a pair of hearing aids and that 'this was the only solution'! This is clearly not the only solution when the person involved was on a pension and only wanted to hear the television and family and was entitled to 'free hearing devices'. This places the person with the hearing loss in a very difficult situation and some just forget about it all together and do nothing. Accent Hearing has heard this complaint so many times from clients who have transferred to us from other providers. The consumer is not only being 'ripped off', but this also encroaches on ethical issues, and gives other providers out there doing the right thing a bad name.
If a pensioner only requires hearing aids to watch television, hear the family and to be able to hear at church or the shop keeper down the street, then the 'free hearing devices' supplied by the Government will generally suffice. These devices all have a telecoil and directional microphones as standard requirements.
Another hidden fact is that most of the major hearing care chains have a great emphasis on selling 'top-ups' (adding money to their hearing devices) with monthly sales targets. These 'sales targets' are clearly not in the best interest of the client's hearing care needs. One of the ENT groups have sales targets over $120,000 per month per clinic!
Be wary of 'cold calling' or 'telemarketing' that offer 'free hearing tests', as these are from the major hearing aid manufacturers sitting in a call centre in a capital city and is a common 'sales strategy' with the larger hearing care chains. Also 'bulk mail-outs' with the same offer come from the manufacturers also. These are not free hearing 'tests', but free hearing 'screens'; which gives you a very basic idea of your hearing ability. A full hearing test will give a detailed report and full idea including any medical advice. The free screen offer is not a 'special deal' at all, as all hearing providers will do this for you.
At ACTIV-EARS Audiology we counsel our clients with an in-depth explanation of their assessment and thorough discussion on all options available for them. The bigger hearing chains are restricted to set appointment times and cannot extend them, so have to rush people through with the hard sell, sell, sell approach. You also don't know who you will be seeing, as some clients who have transferred to us have told us they have seen up to six clinicians in six months.
It is only when you are moving into several different challenging environments on a daily basis that this is where you may and can 'top-up' (add money) to your hearing devices to get something better with more features that will manage in background noise. I have heard of 90+ year old pensioners being coerced into purchasing 'Top of the Range' hearing devices from a 'hearing chain' (meaning they have added thousands of dollars to the basic hearing devices) for only wanting to watch television and to hear the family. This is not the 'norm' and should be questioned by other family members at the time of the hearing test (or screen) and before the fitting of the devices commence. Accent Hearing encourages other family members and friends to attend the hearing assessment and discussion with the person who has the hearing loss. This not only supports the hearing rehabilitation process, but it is another way of showing other family members there is a problem and how are we going to deal with it.
When it comes to an Australian Government pensioner having some form of hearing loss, people generally are not informed enough on how the Government Hearing Services Program works. Some pensioners feel trapped and think they have to 'go by what the clinician says' or they will miss out. However, just as there are 'good' and 'not so good' tradesman; I'm afraid to say the same applies to hearing care providers. You do have a choice to transfer and can change if you are displeased with the service or think you are being 'ripped off'.
For further information, chat with your local Audiologist. No referral necessary. Call ACTIV-EARS Audiology on 07 33542200