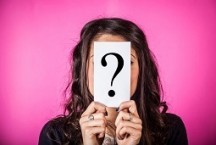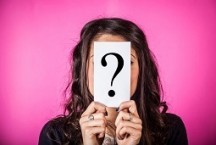 What Does an Audiologist Do?
Audiologists are trained to specialize in providing services in all non-medical facets of hearing healthcare including specialist diagnostic assessment for local General Practitioners, Ear, Nose and Throat Specialists, and other Allied Health Professionals. Audiologists are trained to identify and interpret problems within the hearing and balance systems and provide appropriate rehabilitation, counselling and support services, including prescription and maintenance of hearing aids and assistive listening devices.
Our Audiologist is a full member of the Audiological Society of Australia (ASA) and undergoes continued professional development through the ASA and other professional bodies to keep up to date with the latest advancements in hearing technology and hearing/balance assessment procedures. Also described HERE by the ASA
Paul's venture into private practice came as an idea from his dissatisfaction at working within a large private company. Paul is a strong believer in a holistic approach to audiology. He also believes that family involvement in the 'audiological process' is vital for better outcomes for everybody including the client with the hearing loss. Paul is a university trained Audiologist [UQ], he also has an undergraduate and honours degree in psychology. Paul psychology honours thesis has been in print in various forms in different psychology journals and recently in the International Journal of Audiology [a list of the articles and journals can be seen below]. He recently held a research position at the University of Queensland in the area of adult hearing rehabilitation, working in the Communication Disability Centre and the Hearing CRC. Also, he worked in the UQ Audiology clinic as a clinical supervisor of first year audiology students – a position he greatly enjoyed.
Stieglitz Ham, H., Bunn,P., Meyer, C., Khan, A., & Hickson, L. (2014). Exploring the relationship between technology use, hearing help-seeking, and hearing aid outcomes in older adults. International Journal of Audiology, 153, pp. S38–S42.
Dadds, M. R., Hawes, D. J., Frost, A. D. J., Vassallo, S., Bunn, P., Hunter, K., & Merz, S. (2009). Learning to talk the talk': the relationship of psychopathic traits to deficit in empathy across childhood. Journal of Child Psychology and Psychiatry, 50(5), pp. 599-606.
Dadds, M. R., Hawes, D. J., Frost, A. D. J., Vassallo, S., Bunn, P., Hunter, K., Merz, S., & El Masry, Y. (2008). A measure of cognitive and effective empathy in children using parent ratings. Journal of Child Psychiatry and Human Development, 39, pp. 111-122.
Dadds, M. R., Whiting, C., Bunn, P., Frazer, J. A., Charlson, J. A., & Pirola-Merlo, A. (2004). Measurement of cruelty in children: The cruelty to animals inventory. Journal of Abnormal Child Psychology, 32(3), pp. 326-331.
Admin.